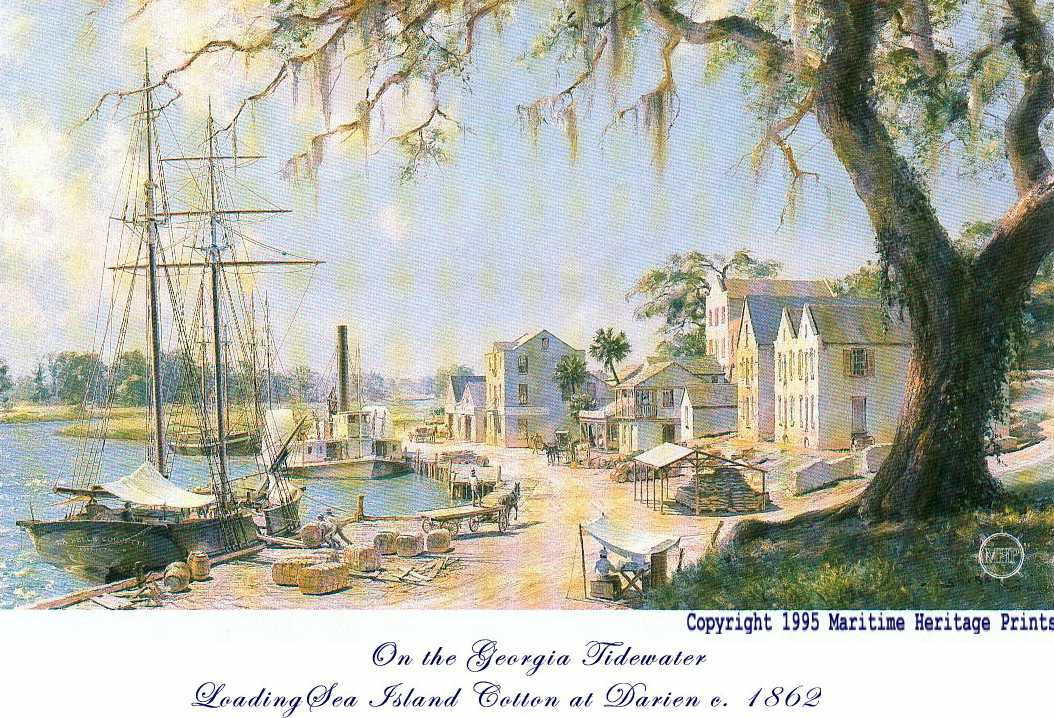 About this painting

LOWER ALTAMAHA HISTORICAL SOCIETY
Reflections Upon It's Past and Some Observations on It's Present & Future by Buddy Sullivan Oct 25,2009

Upcoming Meetings

·>> Nov. 16, 7pm: Buddy Sullivan: "The History of McIntosh County as told by Maps". We are pleased to welcome Buddy as he shares his slides of maps, charts, and land surveys that he has encountered in his 40 years researching McIntosh County and Coastal Georgia. The maps will cover a period of time from the Spanish Occupation in the 1500s to the present day. The program is based on his recent book. Buddy is the author of 35 books and is in frequent demand as a lecturer. He has twice served as president of LAHS, most recently from 2014-2018. We are honored to have him: Let's give Buddy a warm welcome!

>> Dec. 7, 2023: 5:30pm: Holiday Party! St. Andrew's Parish Hall, 106 Green St., Darien. Details to come!
SEE BELOW


Upcoming Field trips

Tentative trip in January to St. Marys Submarine Museum and the McIntosh Sugar Mill Tabby Ruins http://stmaryssubmuseum.com/, https://www.camdencountypsa.info/parksrec/page/mcintosh-

No

other

field

trips

planned

until

spring.

Please join us!

HOLIDAY PARTY

Thursday, Dec. 7, 2023: 6:00- 8:00 pm

St. Andrews Parish Hall,

106 Rittenhouse St., Darien

New members please use the new member Join Form to join and pay one year's dues.
For existing members please use the Dues Payment Form.


About the Lower Altamaha Historical Society:

The mission of the Lower Altamaha Historic Society is to preserve and disseminate the history of McIntosh County. One of the primary missions of the Lower Altamaha Historical Society from its inception was, and continues to be, the support of the Fort King George State Historic Site near Darien, scene of the earliest English fortification in Georgia. LAHS, utilizing grant funds provided by the City of Darien, has expedited the preparation and installation of several state historic markers in the community, the most recent being the marker to the Enslaved at Butler Island in 2019.